click pictures to enlarge
1965 - 1974

please note:

as the popularity of albums increased during the mid 1960´s the demand for ep´s waned. however, rca victor continiued releasing ep´s in many different countries around the world. even today many ep´s are official reprinted by sony bmg since there is a lot of demand between collectors everywhere.

1965
elvis presley
spc-1133 / japan (2001 reprint)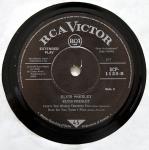 1965
tickle me
epa-4383 / australia (1970´s reissue)



1965
tickle me
epa-4383 / australia (1980´s reissue)



1965
paradise hawaiin style
86.557 / france (2001 reprint)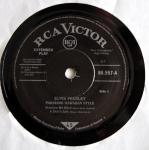 1967
easy come, easy go
epa-4387 / germany
elvis 23rd film is said to be one of his weakest. this time elvis plays ted jackson, a diver who finds a treasure that turns out to be worthless. though the film did not score i like this movie personally.
the first release of this ep from germany is easy to edentify since the rca-victor logo is missing on the front cover. later releases had the logo at the
right bottom .
1968
elvis presley rock´n roll no 1
75.319 / france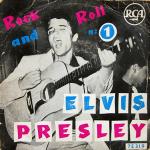 1974
aloha from hawaii via satellite
dtfo-2006 / usa

megarare us ep intended for stereo jukebox use. also included is a sheet of 10 jukebox title strips. reads: "rca stereo album vpsx-6089" which is the number for the lp of "elvis aloha from hawaii"-